Current Issue
Vol 19 (2018)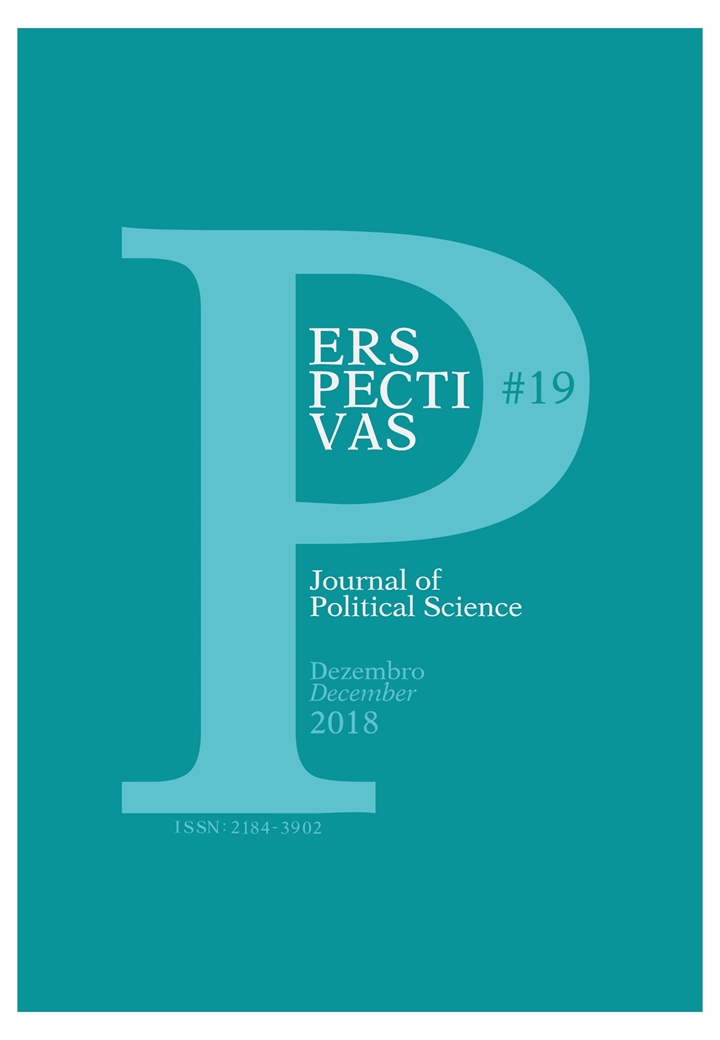 Perspectivas – Journal of Political Science, contains articles covering topics in the field of Political Science, addressing constitutional, electoral participation and local governance issues. Of the five articles that are part of this volume, three are dedicated to the analysis of specific issues that fit in the context of Portuguese present and past history. The two last manuscripts deal with strategies to generalize the so-called "stylized" model of electoral cycles.
The edition of this issue was produced by the a new Editorial Team, composed by the Editor-in-Chief Professor Joaquim Filipe Araújo and the Editors Professor Irene Viparelli, Professor José Palmeira and Professor Miguel Rocha de Sousa.
Full Issue
View All Issues
Perspectivas - Journal of Political Science is an online double-blind peer reviewed journal published by the Research Center in Political Science (CICP), a R&D unit belonging to University of Minho and University of Evora, both Portuguese Institutions. The journal invites submissions from established academics as well as early career researchers whose work may bring unpublished, innovative and significant theoretical, conceptual, methodological and empirical contributions to the fields of Political Science, International Relations and Public Management and Policy.