Current Issue
Vol 20 (2019)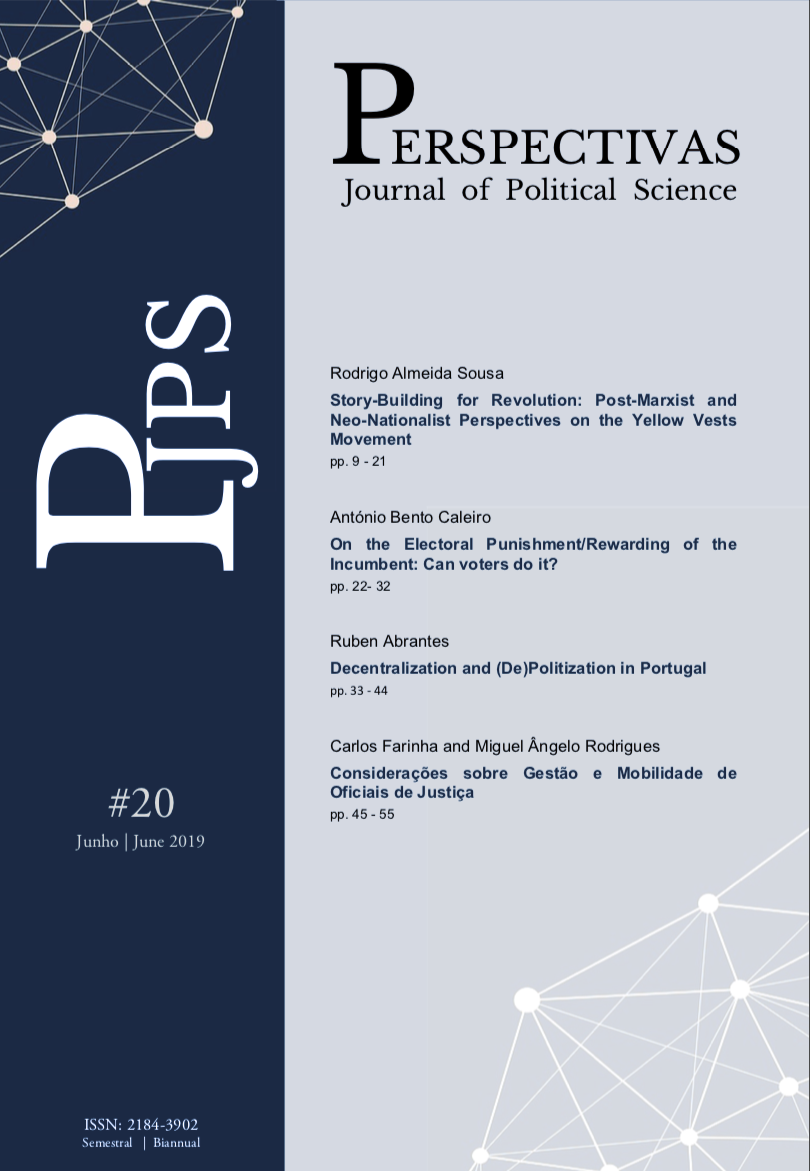 Volume 20 of Perspectivas – Journal of Political Science, contains articles covering topics in the field of Political Science, addressing the "yellow vests"  protests in Paris,  voter behavior in the democratic process, the decentralization of power and the functioning of the Portuguese justice system.
These are the range of subjects the reader will be able to enjoy in the volume 20 of Perspectivas, that also presents a new design on its cover.
Full Issue
View All Issues
Perspectivas - Journal of Political Science is an online double-blind peer reviewed journal published by the Research Center in Political Science (CICP), a R&D unit belonging to University of Minho and University of Evora, both Portuguese Institutions. The journal invites submissions from established academics as well as early career researchers whose work may bring unpublished, innovative and significant theoretical, conceptual, methodological and empirical contributions to the fields of Political Science, International Relations and Public Management and Policy.