Current Issue
Vol. 22 (2020)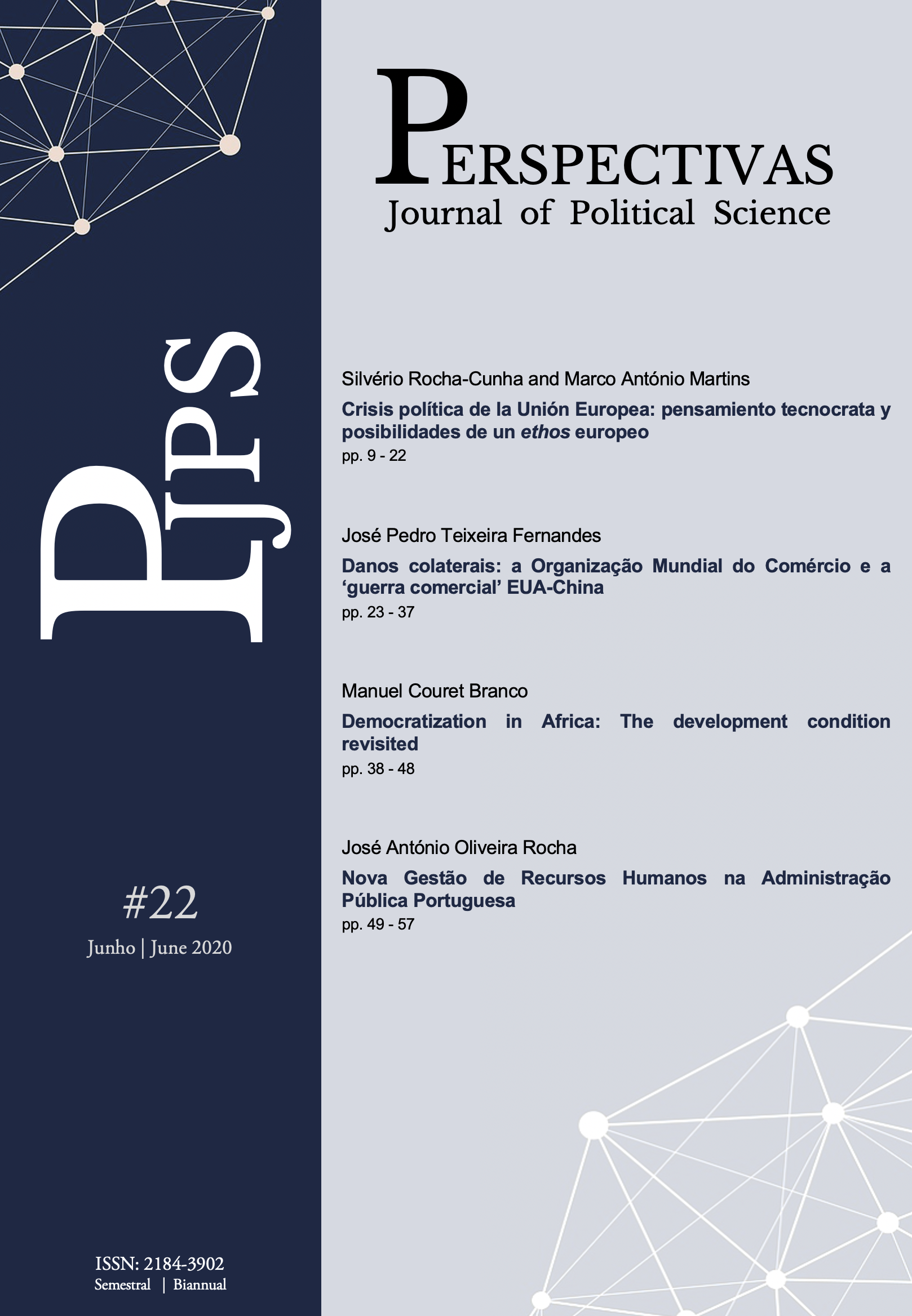 Volume 22 of the Perspectivas - Journal of Political Science covers different fields of the main area of Political Science, with articles among themselves heterogeneous, but sharing the ambition to stimulate reflection around crucial problems of our contemporaneity.
In summary, this volume of Perspectivas inquires a wide number of questions, ranging from Political Theory, International Economic Law and Public Administration, providing us with a scientific and critical perspective on crucial aspects of our present and our future.
Full Issue
View All Issues
Perspectivas - Journal of Political Science is an online double-blind peer reviewed journal published by the Research Center in Political Science (CICP), a R&D unit belonging to University of Minho and University of Evora, both Portuguese Institutions. The journal invites submissions from established academics as well as early career researchers whose work may bring unpublished, innovative and significant theoretical, conceptual, methodological and empirical contributions to the fields of Political Science, International Relations and Public Management and Policy.